Historic Paint Colors Pt. 2
Since so many people find this post when searching for paint colors, I've updated it with better images of the Arts & Crafts colors. I can say that 9 years in, we're still very happy with our choices!
We were still thinking about outdoor paint colors, especially after Jonathan and I came to an impasse on our first two choices. I thought I had found another great combination and had actually painted a large piece of cardboard to see how the colors would work on our house. Thinking the colors seemed a little familiar, I dragged the board over to our next door neighbors one day and held it against their wall. It was a perfect match.
After that we went back to our handy Sherwin Williams Arts & Crafts colors, this time the exterior color selections. We knew we wanted traditional colors—no purple trim or lime green doors—so this collection of earthy tones was just what we were looking for.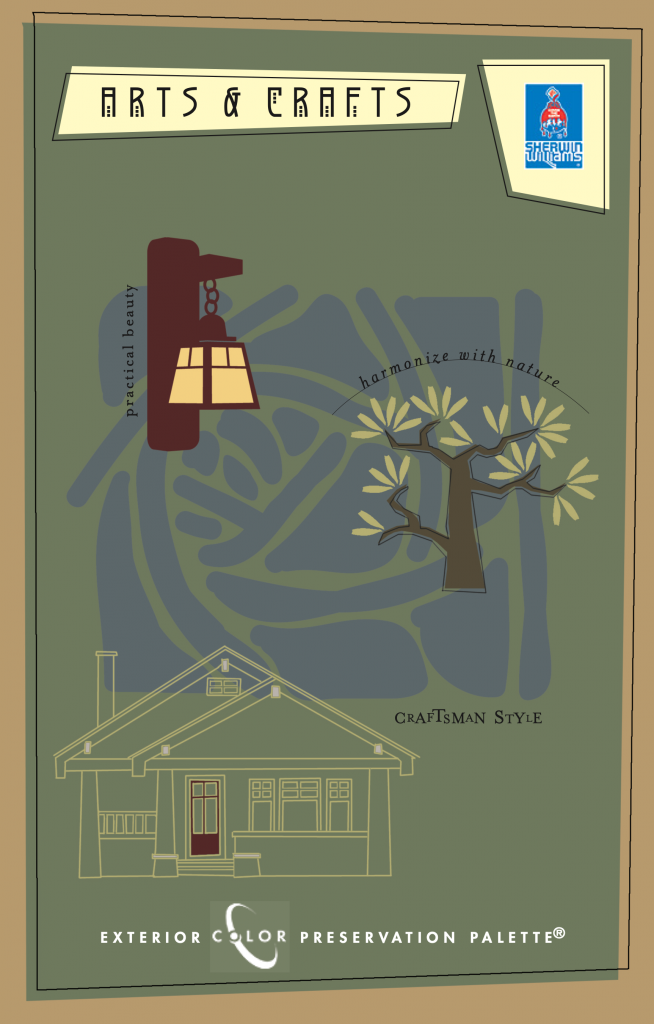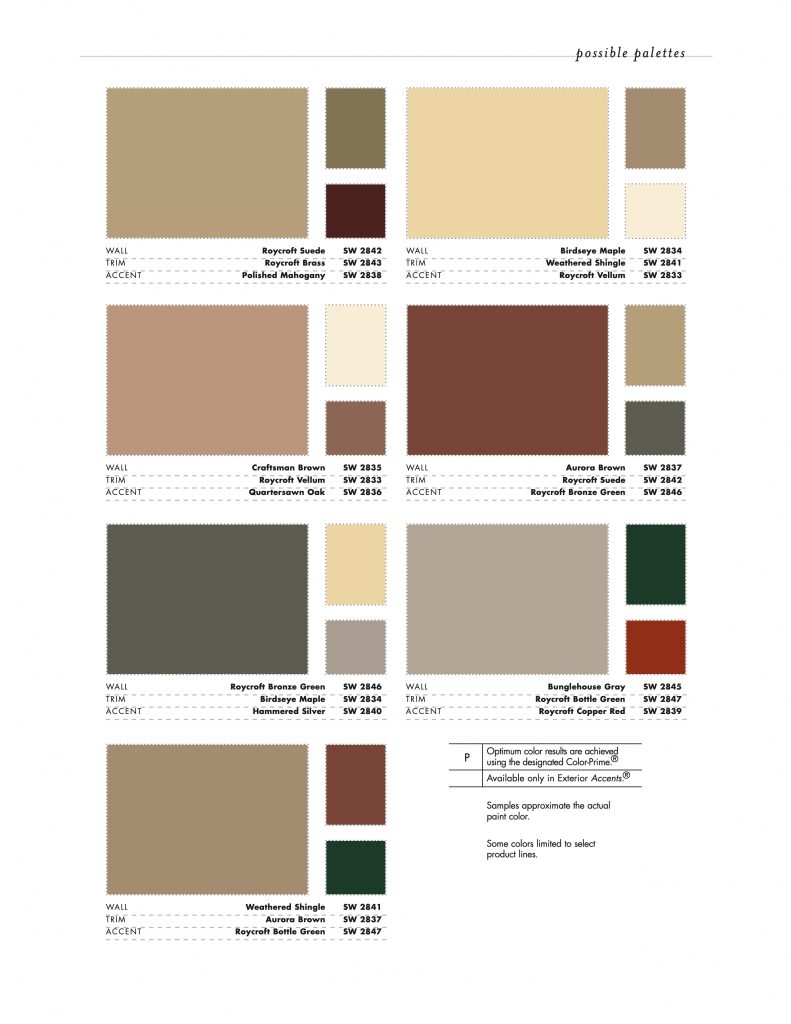 The suggested color combos were helpful but we mixed them up a little. We had been looking at a gray for the body of the house so Bunglehouse Gray was a logical choice. I think it also complements the brick red of our fence and porch swing as well.
Our current trim and foundation are white and as far as the foundation was concerned, we wanted something darker to anchor the house to the ground. Although Sherwin Williams recommended pairing Bunglehouse Gray with Roycroft Bottle Green, it was a little too teal for my taste. Instead, we went with Royroft Bronze Green.
Finally, we needed a light trim—partly because our window frames and soffits are white and also because in the 1920's and 30's, styles had shifted from dark trim colors to lighter ones. Pure white is not recommended—and looking around the neighborhood at houses with bright white trim, we could see why. Instead we went with Roycroft Vellum. It would read white but avoid the harshness of white.
The other day I was browsing through a book I picked up second-hand, Bungalow Colors Exterior by Robert Schweitzer. Sure enough, he recommended this very combination, right down to the Vellum in lieu of white. That  bit of support for our final decision was well worth the $11.