Project Update on the Not-A-Project
So the Not-A-Project continues. Jonathan has removed the back wall of the garage, and is now constructing a garden shed.
Setting the post for the roof extension.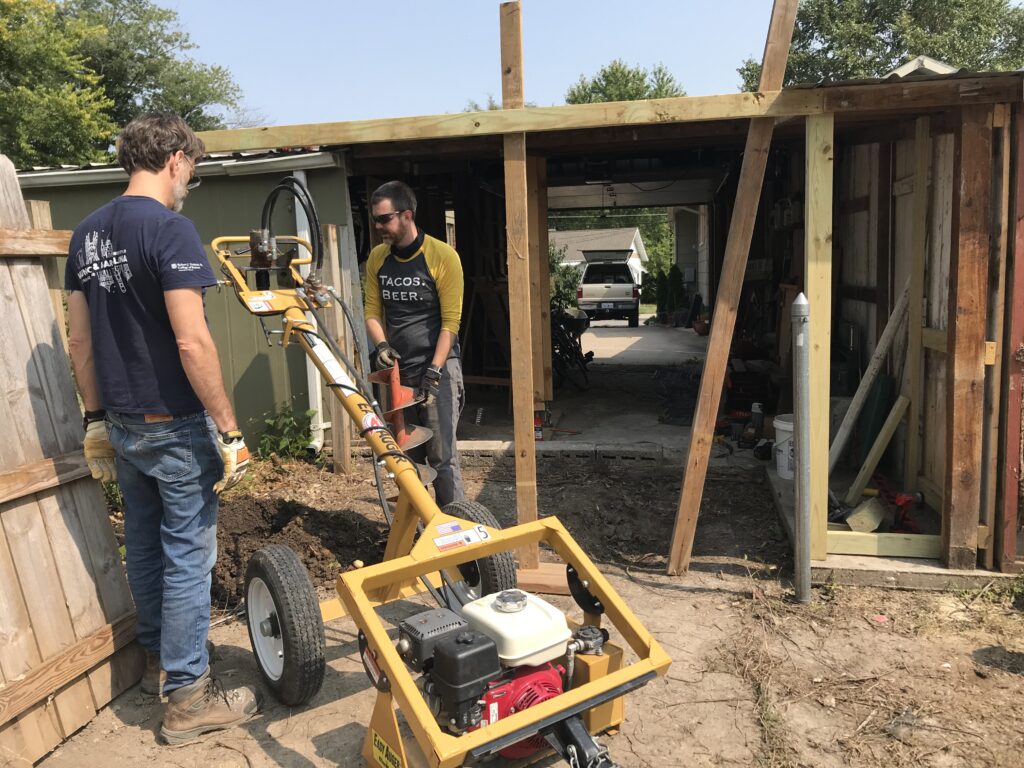 Installing the metal roof and extending the rain gutter.
He removed the crumbling plywood from the inside of the garage and discovered that very few of the support beams were still intact. Jonathan shored up the cinder blocks along the floor, replaced supports, added hangers, and put up new plywood.
Tilling the ground on what will become the garden shed.
We collect old bricks from friends and neighbors for this very reason.

All ready for the gravel flooring.